In addition to strong adsorption capacity, simple loading and convenient disassembly, honeycomb activated carbon does not produce secondary pollution. In addition to more effective filtration of waste gas, the saturation rate of porous carbon is also very high. Where is honeycomb activated carbon suitable?
The honeycomb activated carbon is the same as the previous coal based broken carbon and columnar activated carbon. They are mainly anthracite and lignite. They are all coal based products. The difference is that the micropore utilization rate of honeycomb activated carbon is as high as 99%. Coal crushes carbon.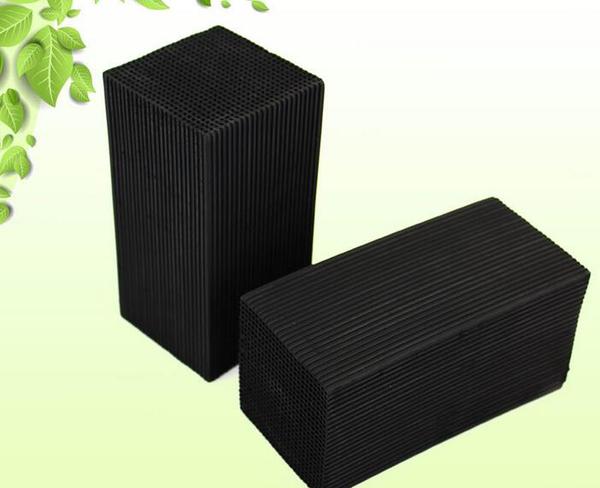 In the aspect of processing, the raw materials are added into the mixture, and then the low-temperature pre mixing, medium temperature fermentation, rapid extrusion molding, drying and high-temperature activation are carried out to obtain special-shaped columnar activated carbon and coal-based crushed carbon.
In contrast, the process of honeycomb activated carbon is much more complicated. In addition to the addition of binder, adsorbent, modifier and other auxiliary materials, the extrusion process is also very special. Compared with column activated carbon, the whole process is more complex.
Through good pore structure and reasonable stacking method, the gas circulation, filtration effect and micropore saturation of activated carbon can be maximized, and the waste of funds and resources can be avoided. Honeycomb activated carbon is widely used.