According to the determination method of the number of volatile components in Ningxia activated carbon and raw materials carbonized materials, the general specific method is to put the sample in a platinum crucible to prevent contact with air, and heat it at 900 ℃ for about 7 minutes to calculate the mass fraction of the sample after heating reduction, After subtracting the moisture value obtained by simultaneous determination from this fraction, the volatile content of the sample can be obtained.
In general, the activated carbon produced by physical method has very little volatile matter because it is made above 900 ℃ in air temperature; however, the activation temperature of chemical activated carbon is generally below 500 ℃, so the volatile content is high. The carbonization temperature has a great influence on the volatile matter of activated carbon. The results show that the content of volatiles decreases with the increase of temperature, and the carbonization reaction takes place violently below 500 ℃ and ends at 600-700 ℃. The change of stable carbon content is basically corresponding to volatile matter, and it is not easy to increase above 700 ℃ after carbonization.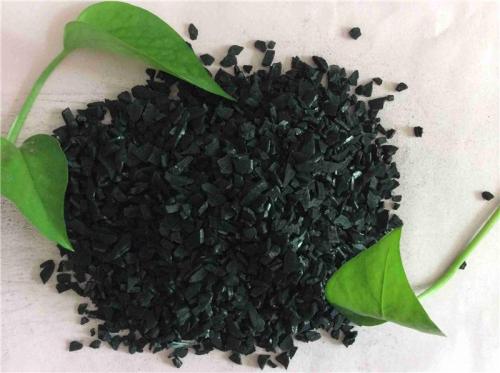 Ash content is one of the key indexes in the selection of raw materials of activated carbon. The inorganic materials in raw materials basically do not decrease in the whole process of carbonization, but remain in the charcoal finally. Even if the ash content of raw materials is only 1%, the ash content of activated carbon may reach 10%, or even higher. Because ash has no adsorption capacity, the adsorption function of activated carbon is inversely proportional to its ash fraction, that is, the higher the ash content of activated carbon is, the lower the relativity of adsorption function is. Therefore, in the selection process of activated carbon, try to choose the products with low ash content.
The element composition of activated carbon can be determined by element analysis device. More than 90% of the element composition of activated carbon is carbon, which is determined by the larger stratification. Activated carbon is a hydrophobic adsorbent. The composition of oxygen is usually a few percent, a small part of which exists in ash, and the other part exists in the form of surface functional groups such as carboxyl group on the surface of carbon. Because of the existence of these oxygen elements, activated carbon has a certain degree of hydrophilicity, but not completely hydrophobic. Because of its hydrophilicity, it can replace the air in the pores with water, and then adsorb the organic matter dissolved in the water, which makes it possible for activated carbon to be used in water treatment.