What are the chemical and physical properties of shell activated carbon?
Activated carbon is something we often hear in our life. What is activated carbon? Activated carbon (also known as activated carbon, activated carbon or activated carbon) is a kind of carbon with extremely porous properties after treatment, so its surface area is very large, which can be used for adsorption and chemical reaction. Usually from charcoal.
Physically, activated carbon combines with materials through van der Waals force or London dispersion force.
Activated carbon can not combine well with some chemical substances, including alcohol, alcohol, ammonia, strong acid, strong base, metal, lithium, sodium, iron, lead, arsenic, fluorine, boron and other inorganic substances. In fact, the iodine value mg / g (astmd28 standard method test) is used as an indicator of the total surface area. As the basic material of various chemical substances, activated carbon can improve the adsorption capacity of hydrogen sulfide (H2S), ammonia (NH3), formaldehyde (hcoh), mercury (Hg) and radioisotope iodine-131 (131I). This property is called chemisorption.
It can be used as the base material to adsorb hydrogen sulfide, hydrogen sulfide and hydrogen sulfide. This property is called chemisorption.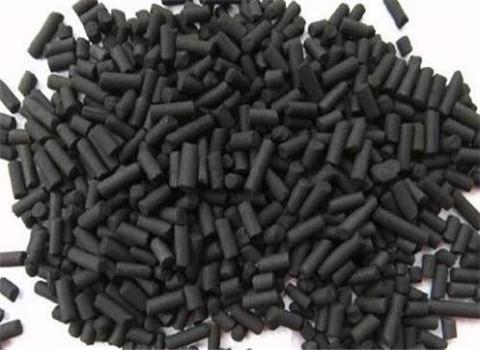 Some carbon is better at adsorbing macromolecules. The amount of sugar or the efficiency of sugar is measured by adsorbing sugar from the solution to measure the macroporous content of activated carbon (greater than 20A or greater than 2nm). Due to the size of the chromophore, the amount of sugar represents the potential gap volume available for larger adsorbed species. In particular wastewater applications, not all pore volumes can be used for adsorption, and some adsorbents may enter smaller pores, so the value of specific activated carbon in specific applications cannot be well measured. Generally, this parameter is useful in evaluating the adsorption rate of a range of activated carbons. When the adsorption pore volumes of the two activated carbons are similar, the higher the sugar number, the larger the feed hole of the activated carbon, and the higher the efficiency of the adsorbent entering the adsorption space.
Activated carbon filters are commonly used to remove organic compounds from water and / or extract free chlorine from water to make water suitable for discharge or manufacturing technology. Elimination of humic acid, fulvic acid and other organic matters in drinking water can prevent the chlorine and acid from chemical reaction to form trihalomethane, which is known as carcinogen. The effect of granular activated carbon and powdered activated carbon for water treatment is the same.
Activated carbon from fruit shell has strong adsorption property and is widely used in production and life. Some suggestions on the quality identification of activated carbon from fruit shell were put forward.
1. Put the shell activated carbon into the water and observe whether there will be bubbles. If a series of small bubbles and bubbles are produced, it shows that the activated carbon has strong adsorption capacity and good quality.
2. Put the activated carbon on your hand and feel its weight. High quality activated carbon is a kind of activated carbon with strong adsorption capacity, which must have multiple pores to absorb harmful substances in the air. Therefore, the quality of activated carbon will be lighter. If you buy a heavy activated carbon, it shows that its adsorption capacity is not strong.
3. Put the multi-functional granular activated carbon into the colored liquid and observe whether the liquid color becomes lighter. High quality activated carbon has strong adsorption capacity, which can make the color of colored liquid lighter or colorless. Therefore, the owner can use the sample to test when purchasing activated carbon. Put the activated carbon into a bottle of black ink. 20 minutes later. If the color is light, the adsorption capacity of activated carbon is very strong.