In order to achieve the goal of discharge or reclaimed water reuse in printing and dyeing wastewater, the removal of chromaticity has always been a difficult problem in the treatment of printing and dyeing wastewater. At present, decolorizing activated carbon, activated clay and other porous materials in powder or granular form or mixed with wastewater are often used to make the pollutants in wastewater adsorbed on the surface of porous materials or removed by filtration.
Activated carbon is the first solid adsorbent with industrial application and the most thorough research. It is suitable for decolorization of water-soluble dyes with molecular weight less than 400. The decolorization effect of macromolecules or hydrophobic dyes is poor. For example, the decolorization rate of alkaline dye wastewater is more than 90%, while that of acid dye wastewater is only 30% - 40%.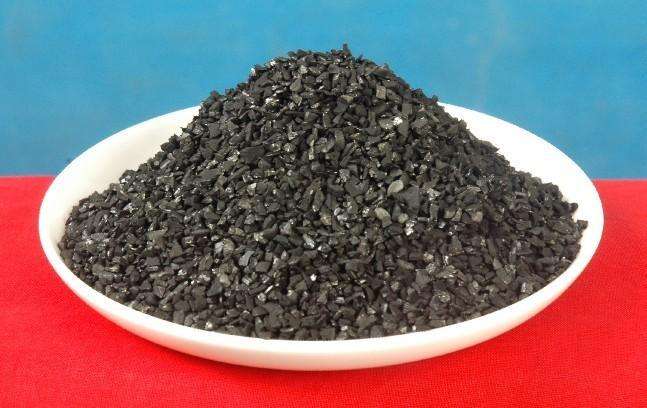 "Flow carbon method" is a new process of wastewater treatment, its main application value is: (1) advanced treatment of printing and dyeing wastewater, instead of coagulation sedimentation (air flotation) and oxidant decolorization; (2) purification of river water with poor water quality; (3) treatment of high salinity chemical wastewater and treatment of characteristic pollutants.
The removal rate of chroma by "flow carbon method" is more obvious, and the treated wastewater has a very good sense, which can effectively solve the printing and dyeing wastewater
Standard emission of medium chroma (gb4287-1992 grade I standard).
It was found that the activated carbon load increased from 35g / L to 1.1 g / L in the middle of the test run, However, the adsorption of activated carbon was not weakened.
Decolorizing activated carbon adsorption method is very effective to remove dissolved organic matter in water, but it is difficult to regenerate and has high treatment cost. Therefore, it can be widely used in low concentration dye wastewater treatment or advanced treatment. The pretreatment and advanced purification of dyeing wastewater, aquaculture wastewater, food wastewater, coking wastewater and other wastewater with high chroma can help process to stabilize the effluent with good effect. The key is to select the appropriate type of activated carbon and the dosage of activated carbon in small scale test.